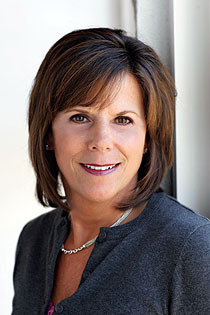 | CENTURY 21 Advance Realty
About Connie
My focus is on building strong relationships with my clients, through personalized attention to customer service and attention to details. I have been a licensed REALTOR® since 1998 and have much experience in the local real estate market. I am a Notary Public and have been a long time Medford homeowner, resident and landlord. I have a BS in Education from Salem State College and graduated from the Massachusetts Bankers Association of Financial Studies and once taught elementary school.
Testimonials
"Connie Botticelli is the ultimate RE professional…It has been a breath of fresh air dealing with her in all our real estate transactions. She is terrific at what she does, and has the skill set needed to get the job done on both sides of buying and/or selling real estate. I have recommended Connie to several people and everyone I know comes back to thank me for recommending her."
-Paul & Lisa, Somerville
"I enjoyed working with Connie. This was my first time selling a property and she made it seem easy. Condo association rules and regulations greatly impacted the length of time it took to sell the property and there were some issues, but Connie handled them all and they were resolved in a timely manner. I would definitely recommend her to family and friends."
- Christine M., Malden
Connie's Testimonials
Connie was so easy to work with. The property had been in probate and had issues. Connie helped me with the process in a very calm manner.  Any time I called with what I think were probably silly questions or concerns about the house Connie's call manner always put my mind to ease. If I am ever selling or buying a piece of property again she will be my first call. Thanks Cindy........ Cindy Pilleri, Revere
Connie and Terry were terrific, they even handled dealing with the condo association which went above and beyond what I had expected. Connie and Terry were excellent and ensured I got the price I was seeking. They were professional and caring and I would highly recommend them to a friend or relative who is seeking to buy or sell property. Rick McGovern : Medford
Connie was very helpful and knowledgeable in helping me to find a new home. It was a hectic time for me and she made the process so easy and stress free. Her experience was invaluable. I cannot thank her enough for helping me purchase my new home..... Kathleen Murphy   Medford  
My experience in selling my condo was excellent from beginning to end. These two brokers, Terry and Connie, did an excellent job in educating my husband and me and facilitating the process from beginning to end. Mary Brazet, Medford, MA
  I cannot thank Connie enough for all the help she gave me in finding my new home. I was desperate to sell my condo. I did not know where I was going to end up. It was a stressful time for me. However, Connie was there to help me through the most difficult moments. She made everything much easier for me. I would not be in this wonderful home without her help. She made it all possible. I cannot thank her enough for all her efforts. She is a great person and a great realtor. I will always [...]
Connie Botticelli is a wonderful Broker. She has handled several properties for us in the past. Both selling & buying we find Connie to be terrific!.......  Lisa/Paul Domenici, Somerville
It was such a pleasure to work with Connie. We would highly recommend her and her support team at Century 21. Connie guided us through the entire selling process and answered all of our questions. Connie provided valuable advice that we needed when trying to sell our home quickly. She gave us the confidence we needed to follow through on various aspects of the transitioning process that comes with selling a home and moving into a new home. We were so fortunate to cross paths with Connie [...]
Connie Botticelli is so amazing at what she does. I was very nervous in selling my family home of 68 years in Medford, because I had never done anything like this before. Connie made me feel so at ease and relaxed at the very beginning of the process. I knew I was in the right hands and I thank God, I found her. I had many questions for her and she always answered them right away and if she didn't know something she would find out and get back to me quickly. Connie was so respectful and [...]
Connie was amazing to work with! She is so knowledgeable and professional, and made us feel comfortable and supported every step of the way. As first-time home buyers, we had lots of questions and could trust Connie to provide advice and guidance to us. I would highly recommend her services to anyone! Mackenzie LeBert, North Andover
This small area to write my feeling about Connie both as a broker and a friend is not large enough to share again my gratitude for all the extra and I do mean extra time she took to help ease our minds and answer our questions to sum it up superb!!!!!!...................Linda Foti Andover Mass