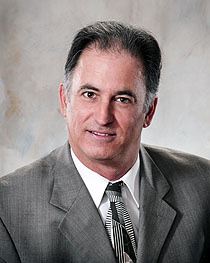 | CENTURY 21 Advance Realty
About David
Avid user of aggressive marketing strategies and iVideo... the Revolution in House Sales (visit davetass.com)
40+ Years Experience is Sales and Marketing – the key to Success!
Great Negotiating skills for buyer and sellers – very valuable when offers are presented
Multi-Million dollar Producer
Winner of numerous "Pacesetter Awards" for outstanding sales performance
Listens carefully to the client's needs and stays in touch even after the sale
Very conscientious about the small but very important details of each transaction
Graduate courses in Business, Century 21 Mature Movers Program, Century 21 Plus, S.T.A.R. Program and more
Licensed Realtor with Century 21 Advance Realty Team that has been the winning office of: Centurion Awards, Gold Medallion Awards, & Quality Service Producer Awards
Bilingual - fluent in Italian
Testimonials
"I called the Century 21 office on a Friday moring, and was assigned David Tassinari as my broker agent. We met that very day, and he went over some Century 21 material, describing the process we were going to be using in the sale of my house on Yale St in Medford. During this meeting, David was very professional, courteous, amiable, and very knowledgeable of the real estate business and the current housing market.
By close of business Friday, David advertised the house on iVideo Marketing, and YouTube. And much to my surprise and contentment there were 31 showings in the next 4 days. By Monday close of business, there were 4 offers with two of them over half million dollars. We signed an agreement on one of the offers and the house was sold within the next 60 days, on schedule. During this time and up through the closing, David was attentive to every detail.
David Tassinari did a phenomenal job in the sale of my house and I would highly recommend him to anyone. Hats off to David!!"
- Joe F.
"David Tassinari is the best broker. He's very patient, he knows how to handle even harder cases and always try to encourage customers . I'm very satisfied with his service and I will always refer customers to David. David was very helpful. He explained every detail and made sure I understand everything from start to finish. He is very knowledgeable".
- BEATRICE L
David's Testimonials
I cannot believe that Dave Tassinari sold two properties for us in under two weeks! Dave is an absolute go-getter. With his extensive knowledge of pricing and the surrounding area, Dave knows how to sell properties.You can trust Dave Tassinari with any of your real estate needs........ Matthew LaRovere
David, Thank you so much for all you've done for us! We couldn't be happier with how smooth this went and it really does all stem from your help and guidance. Thank you! ........ Jerry and Eileen
"We were so grateful for Davids hard work, dedication and patience in what turned out to be a long process! We were so appreciative of his diligence and attention to detail to get the deal done! He was always available to us and kept us up to date on all transactions. He worked with us to the very end and was respectful and always professional. Would highly recommend David to anyone selling property!!"........Leon & Kathy Kozul
Dave was honest and always available! He made the selling process go as smoothly as possible. Johnna Hardy
It was a pleasure doing business with David, he's very professional very quick to reply to any questions we had, the whole process went very smooth and quick. We will Definitely recommend David to family and friends. Thank you David, for you knowledge which it made a quick sale....... Ana & Leo Xavier
Dave was good with communication. Dave really kicks into gear when the ball starts rolling. Professional and experienced. It was a 30 day closing and all parties have worked together in the past. I think this helped make it happen with no issues. Jason Knox 72 Armando Way
A friend referred me to David Tassinari because he worked with him when he purchased his house. He recommended him because he liked his service and he said that he is a very dedicated person. that he always answered his phone calls and he is very knowledgeable. David Tassinari helped us a lot with understanding the market and what we should do once we find our dream house. he was very helpful throughout the process. That was our first experience, but he made it such an enjoyable experience. [...]
"This is the second time our family has worked with David. He was the broker that helped my son buy his property in Medford back in 2012. Our family will be working with David again in the near future. He's not just a broker, but he has become a great family friend"....... Alvaro & Maria Paiva
My mom and dad felt with David getting an appraisal of their property over the past recent years. They felt very comfortable with David serving this information for them. David was a pleasure to work with concerning the sale of my parents home. He was very respectful of them and he was always concerned they were comfortable with this transaction. David always stayed in touch with my sister and I through the whole process. I would recommend David working with any friend or relative wishing [...]
We've had the pleasure of working with David Tassinari, after our beloved mother passed away last year (a very tough year). Mr. Tassinari is in a league of his own My husband is executor of Mom's estate, which is bittersweet. Larry, and then a sibling wanted the house. We were devastated with Evelyn's passing. How can a person part with a loved one; We all adored her and she lived to be 93 years old! G-d bless her soul. Her home is [...]