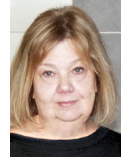 Office Manager | CENTURY 21 Advance Realty
About Dorothy
Dot Hayes serves as the Human Resource Director and Office Manager for CENTURY 21 Advance Realty. With over 30 years experience in the field of Management, she is responsible for the smooth running of the office systems and staff management.
Overseeing the office staffing, training and technology needs, Dot also works on many volunteer projects with various staff members that benefit the communities we serve.
We have a wonderful talented staff; and many spend much time in volunteering their time and money helping those less fortunate in the community, all without any personal gain.
Dot also is the Managing Director of the Jason Hayes Foundation.