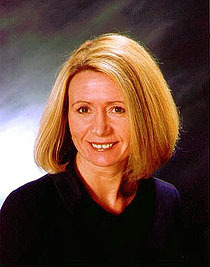 | CENTURY 21 Advance Realty
About Laurie
My philosophy – Quality relationships are one of the keys to a successful real estate experience. As my client, I want you to think of me as "someone who will hold your hand throughout the entire process. Your satisfaction is the foundation of my business.

Laurie is a REALTOR® has been with CENTURY 21 Advance Realty since 1997; over the years she has earned many awards for both sales volume and for the quality service she provides her clients. In fact, in her freshman year with the Company, she was voted Rookie of the Year and her success continues. Laurie has been a Medford homeowner for 26 years and is a graduate of Cambridge College with a M.Ed in Counseling Psychology.
Testimonials
"Laurie Devereaux had a plan for the sale of my property. She was right on target. The process went smoothly and within a week I had accepted an offer. Laurie has had a long-time presence in the Medford area. She represented the sellers when I bought this property. Over the years she has sold many units in the condo complex. I felt she knew the area well. "
Nancy J, Medford
"Laurie did a fantastic job. She was very friendly, extremely knowledgeable, a great understanding of exactly what I needed to do to get the most out of my home. She's a great asset to century 21. I will and already have recommended her to friends. Thank you for everything."
J. Farrell
Laurie's Testimonials
Laurie is great at her job and easy to work with. She did a very thorough market analysis for me and met all my expectations. Start to finish excellent job! Angela Russo, North Reading, MA
Laurie did an excellent job from start to finish! She made sure the eyes were dotted and the t's were crossed. My family had a bad experience with the property we just sold and working with Laurie was a great experience!......................... Karen Micale, Medford
"We absolutely loved working with Laurie! As we are not from the area and this is our first time buying a home, we received a recommendation from a colleague for a realtor. After meeting Laurie, we knew we wanted to work with her due to her friendliness and knowledge of the area we were looking in. We absolutely made the right choice! Laurie worked around the clock for us and was [...]
I am very satisfied with Laurie's handling of the sale and the end result. She was very knowledgeable professional and responsive to our needs... Feiling Wang
Laurie Devereaux exceeded our expectations in every phase of our sale. Her expertise and advice helped us get an outstanding price and she provided many extras that we were not expecting, taking care of many details so that we didn't have to worry at all...... Karl Kraus , Winchester
I would like to take this opportunity to say Thank you to Laurie Devereaux with regard to the positive experience we had in selling our Somerville home. Laurie's understanding of the hottest market in the area, as well as her expertise in the art of the sale helped us find the perfect buyer in a timely manner satisfying my family needs. Since there were 5 siblings involved in the sale of my parents estate, this was no easy task. She listened to each one of us with patience and [...]
We first worked with Laurie 14 years ago. She is so good at what she does that it was not even a discussion to reach out to her for this purchase. If we are ever on the market again we will be calling her!! ........Dan and Amy Magee now of Medford Thanks Laurie!!!!
Laurie has worked with my family with 6 real estate transactions in the past 14 years. Laurie is professional, very knowledgeable with the market and very personable understanding the emotional aspects of sales transactions. This last transaction involved selling my mom's condo after my mom succumbing to cancer. Laurie was one of the first to reach out to extend her condolences, as a family friend, having worked together over the years, not a realtor. It was an emotional time and Laurie [...]