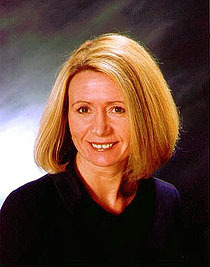 | CENTURY 21 Advance Realty
About Laurie
My philosophy – Quality relationships are one of the keys to a successful real estate experience. As my client, I want you to think of me as "someone who will hold your hand throughout the entire process. Your satisfaction is the foundation of my business.

Laurie is a REALTOR® has been with CENTURY 21 Advance Realty since 1997; over the years she has earned many awards for both sales volume and for the quality service she provides her clients. In fact, in her freshman year with the Company, she was voted Rookie of the Year and her success continues. Laurie has been a Medford homeowner for 26 years and is a graduate of Cambridge College with a M.Ed in Counseling Psychology.
Testimonials
"Laurie Devereaux had a plan for the sale of my property. She was right on target. The process went smoothly and within a week I had accepted an offer. Laurie has had a long-time presence in the Medford area. She represented the sellers when I bought this property. Over the years she has sold many units in the condo complex. I felt she knew the area well. "
Nancy J, Medford
"Laurie did a fantastic job. She was very friendly, extremely knowledgeable, a great understanding of exactly what I needed to do to get the most out of my home. She's a great asset to century 21. I will and already have recommended her to friends. Thank you for everything."
J. Farrell
Laurie's Testimonials
Laurie Deverequx was very professional and understanding of are needs.she went over and above for us. The experience with us was wonderful in hard times for are family.at that time .with a loss of are aunt. I will only uses her in any further homes sell or buy .Thank you Laurie Devereaux for making it easy for us ...............Bonnie Fritschy.
Laurie has worked with my family with 6 real estate transactions in the past 14 years. Laurie is professional, very knowledgeable with the market and very personable understanding the emotional aspects of sales transactions. This last transaction involved selling my mom's condo after my mom succumbing to cancer. Laurie was one of the first to reach out to extend her condolences, as a family friend, having worked together over the years, not a realtor. It was an emotional time and Laurie [...]
Laurie is great at her job and easy to work with. She did a very thorough market analysis for me and met all my expectations. Start to finish excellent job! Angela Russo, North Reading, MA
Laurie Devereaux exceeded our expectations in every phase of our sale. Her expertise and advice helped us get an outstanding price and she provided many extras that we were not expecting, taking care of many details so that we didn't have to worry at all...... Karl Kraus , Winchester
Laurie Devereaux is extremely knowledgable, encouraging and patient. She's always acts in a professional manner and was always available to answer any questions I had. If a problem arose, Laurie was right on it and got it resolved. I have dealt with other agents in the past but none of them compare to the service I received from Laurie! She is definitely one of the best out there. I would highly recommend her to anyone in my family or any of [...]
No need to look for another agent. Selling with Laurie was stress free because at all time I knew she was working for my best interest. Alex G
I would like to take this opportunity to say Thank you to Laurie Devereaux with regard to the positive experience we had in selling our Somerville home. Laurie's understanding of the hottest market in the area, as well as her expertise in the art of the sale helped us find the perfect buyer in a timely manner satisfying my family needs. Since there were 5 siblings involved in the sale of my parents estate, this was no easy task. She listened to each one of us with patience and [...]
We first worked with Laurie 14 years ago. She is so good at what she does that it was not even a discussion to reach out to her for this purchase. If we are ever on the market again we will be calling her!! ........Dan and Amy Magee now of Medford Thanks Laurie!!!!
She was always willing to go above and beyond for us. She was always clear, patient and persistent and represented us in a very professional way. Without her hard work, we couldn't have purchased this condominium. We were very fortunate to have her as our agent. We cannot thank her enough. She was always there for us! Emily
Laurie has extensive knowledge and experience in the Medford real estate markets. This was very helpful to my daughter and I throughout the process. Dan Sullivan Wilmington ma