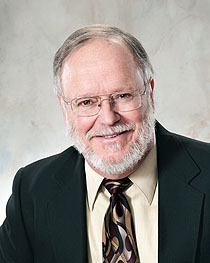 | CENTURY 21 Advance Realty
About Michael
I have been helping clients sellers and buyers with their real estate needs for over 20 years . Whether you are buying your first home or are selling a home and coordinating the purchase of a new one, I can help. I have a special knowledge of and experience in the listing and the sale of investment property. I have helped many young buyers understand the intricacies of owning and managing a multi-family home, and I have years of experience in helping sellers price and market their income properties. I am a graduate of Salem State College with a BS in Business Administration. I am dedicated to my clients, hardworking and committed to excellence.
Testimonials
"I can't say enough about Mike and his handling of this transaction. I could talk with him about anything. He always listened to my concerns and answered my questions, even if I asked the same question again and again. He is very patient and helpful. "
PW and MP - Stoneham
"We cannot say enough good things about Mike Hansen. We're first time home buyers and had many questions throughout the process. He was able to guide us every step of the way and was always available both in person and via phone whenever we needed him. He was incredibly helpful and patient and helped us get into a great home at an excellent price!!"
- Katie, Wakefield
Michael's Testimonials
Mike is very professional and well versed realtor was an absolute pleasure to work with......... Donald, Stoneham
"Past experience with a friend who highly recommended him for his integrity Mike used his experience to get me a home in an area of my choice . Mike is an excellent broker and I would recommend him to my friends and family . I am very grateful to a friend who recommended him ...........Zanele Malden
Mike Hansen was essentially dealing with all 6 of the family members who were involved in the sale of the family home. Each of us had different concerns and perspectives, and Mike handled all questions (and personalities!) with professionalism and patience. He was always available to answer any questions, and flexible in meeting with the family as needed. He has a deep knowledge of the local market, which was one of the most critical of the qualities [...]
Mike Hansen is an experienced real estate agent and provides a wealth of knowledge as a landlord. I used Mike six years ago to buy a multi-family dwelling and appreciated his guidance throughout the process. I recently used Mike again help sell a multi-family. He made the process seamless for me, managed the tenant relationships, and negotiated multiple over asking offers for me. Mike Hansen is a great resource and I highly recommend [...]
Mike Hansen is a true professional. He is knowledgeable, organized, and courtious. Mike takes care of every detail, making the whole process pain free. I would be happy to recommend him to anyone.....Dave Pellegrini
Mike was very knowledgable when looking at houses with me, pointing out areas of the house that were important to me. He knew exactly what I was looking for and didnt push me in any direction I didn't want to go. He made sure the house we found was exactly what I was looking for. He was always on top of things making sure I knew exactly what was going on through the entire process. I'd highly recommend mike Hansen to a friend or a family member. .......... Sean Stoneham to [...]
Mike dealt with a difficult family dynamic, some issues with the house (water meter, and an usual design) that added close to a month to get to closing,. He had a buyer in under three weeks.......John G, Everett, Ma
Mike Hansen is extremely professional and knowledgeable and has an unsurpassed attention to detail. I highly recommend him! ......................Andrea and Kevin McGrath Winthrop MA