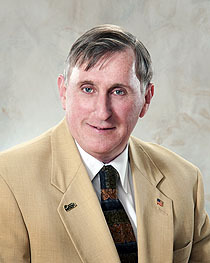 | Managing Broker CENTURY 21 Advance Realty
About Michael
With over 35 years experience in real estate office management and real estate sales both residential and commercial, I still am a firm believer in the philosophy that real estate is a people business. I firmly believe that each client is special and that personalized service is the heart of this business. I am a licensed real estate broker and REALTOR®, and licensed builder. I have represented sellers of their first home and corporate and banking interests in the sale of multiple properties. I pride myself on being accessible to each and every agent in my office as well as all of our clients.
Testimonials
"Michael Hayes took the stress out of selling our house. He answered our phone calls, emails and texts promptly. He kept us updated on the progress of the sale continuously. He was so easy to talk to, like he was a friend. I wouldn't hesitate to recommend Michael Hayes to my family and friends."
Charlene - Winchester, MA
"I have worked with Century 21 Advance Realty numerous times in the past 20 years and have always been extremely satisfied whether buying or selling."
- Andrea M., Medford MA
Michael's Testimonials
"Michael Hayes took the stress out of selling our house. He answered our phone calls, emails and texts promptly. He kept us updated on the progress of the sale continuously. He was so easy to talk to, like he was a friend. I wouldn't hesitate to recommend Michael Hayes to my family and friends"........Charlene Rasmussen, Winchester, MA
Michael Hayes took the stress out of selling our house. He answered our phone calls, emails and texts promptly. He kept us updated on the progress of the sale continuously. He was so easy to talk to, like he was a friend. I wouldn't hesitate to recommend Michael Hayes to my family and friends...... Charlene Rasmussen, Winchester, MA
Highly knowledgeable and professional, Mike Hayes was easy to work with and his sale recommendations were spot on.... Gary Conserva Medford MA
Mike was amazing! Could not be happier that we decided to list our house with Mike Hayes, Mike has incredible insight and experience in the real estate market, and was instrumental in getting our home prepared for market and sold ! Would not even consider doing any real estate business without Mike Hayes on my side!! Thank Century 21 Mike was amazing very patient but even more knowledgeable in the business, could not be [...]
Michael Hayes did an excellent job selling my Dad's house. Michael explained how the process worked and kept me fully informed throughout the entire procedure. My Dad passed away and left me with an old house that needed work, full of furniture and lots of stuff. Not only did Michael sell the house, Michael connected me with plumbers, electricians, a waste disposal company and even a handy man to fix the small things. No way could I have done all the work needed to get the house ready [...]
Mike is a tremendous broker and person. Knowing him for years certainly helped me choose him, but dealing with him professionally gave me an entirely different understanding of him. He brought knowledge to the table along being very understanding of what I was trying to do. He worked with me and my family unbelievably well and I would strongly recommend anyone work with him in the future. Thank you Mike...................... Frank Call Medford
Michael advised us on everything including staging and painting. I think it made a big difference on the sale. Mr. Hayes and Century 21 Advanced Realty has a great reputation in Medford and would recommend to friends and family. John Medford MA