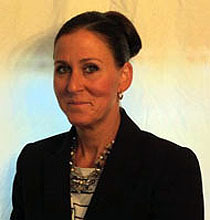 | CENTURY 21 Advance Realty
About Renee
With many years of experience representing both Buyers and Sellers, I strive to set and achieve high personal and professional standards. I have earned the Certified Buyer Representative (CBR) certification from the National Council of Real Estate and am a Certified Loss Mitigation Specialist. I am a long-time Medford homeowner. I am honest, sincere and reliable and will work hard for you.
Testimonials
"I have had the pleasure to work with Renee Lawyer for many years in the purchase and sale of multiple properties. Renee is very knowledgeable and professional. Renee is always willing to go above and beyond expectations to make things happen. I would highly recommend Renee Lawyer to anyone thinking about purchasing or selling a property. Renee will make you feel comfortable and will be very honest with you. I am looking forward to working with Renee again in the future."
John, Peabody MA
Renee's Testimonials
We couldn't have asked for more. Renee was God sent. She was always positive, accommodating and friendly. She was extremely professional and knowledgeable. Buying a home for the first time is definitely a hard task, but Renee made it manageable . Any questions or doubts we had, she was always there to help us. Communication with her was so easy and fast. We never waited more than a few hours to hear back from her. She was great with my kids and they definitely got attached, She treated [...]
We love working with Renee Lawyer because of her market savvy and willingness to understand our needs. Renee is an excellent professional and we appreciate working with her. Thank you Renee for your help! "
Renee was great to work with. She was responsive and on top of all paperwork to ensure that we closed on time............ Adam, Everett
Renee was superb in helping guide me through the "pandemic housing market". She showed me a wide range of properties and ultimately assisted me in finding one that suited my expectations...........Kristine Cafferky
I would recommend Renee in a heartbeat, i wish i had more houses to sell, she made the process of selling the house painless, she was on top of all the issues, and did a great job of explaining each step of the process..... Daniel Mahoney, Marlborough
"In all the purchases over the years which I have made, this transaction was the most complex for many reasons. Renee made everything simplified for me. She was always polite, non judgmental, flexible, considerate, and more importantly, understanding of my needs in my house search. I never felt time was wasted nor did I ever feel rushed by Renee. She had a very thorough understanding of the way things worked and timeline expectations were always clarified as we moved through the [...]