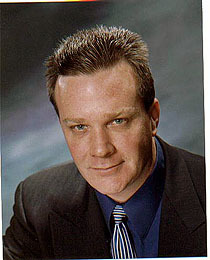 | CENTURY 21 Advance Realty
About Rich
Licensed full-time REALTOR
Member of the Award winning "Fabbri Team"
Professional Realtor and a certified buyer's representative with more than 20 years of sales and customer service experience, which means you get the best service available
My experience includes 15 years of identifying homes; researching comparable homes; making price recommendations; and tough negotiations on behalf of my seller and buyer clients. I work very hard to identify the best way to meet the short and long term needs of you and/or your family.
Testimonials
Richard Worob was available and timely. He was a great help in the purchase of my condo.
- Veronique V
Richard Worob walked my family through every step in a thoughtful and caring way. He made us feel important and negotiated for our best interests. We would do business with Richard and will refer friends and family to him.
- Eleanor N. and Ellen C.
Rich's Testimonials
"We've dealt with Rich before and developed a good relationship with him.  Rich's honesty and evaluation of properties that we attended together is his biggest asset. It felt as though he wanted us to be happy rather than pushing into a property that might have not worked for us. It was a good experience. His knowledge of the area and houses in general helped us make a good choice"........Jason D
Rich has been diligently working with us for past 3 years to get us a house per our requirements. He was always acting on our behalf and never forced us into making a decision. His knowledge and experience of being an inspector and working on the houses was really critical. He mentioned issues in the house we would not have been aware of. He has sound structural knowledge and it added a lot to our assurance that he was the best agent for us to work with. Madhura M [...]
Rich was great - very knowledgeable, helpful and responsive..... Gina Wu, Medford
"Rich Worob is by far the best realtor we've worked with. I would strongly recommend him to anyone who is looking seriously. His knowledge of the area as well as his detailed eye for potential issues is why we stuck with Rich for so long. There is a trust factor that cannot be quantified when buying a house, that help and assistance is greatly appreciated."...... Michael Lucey
Rich helped me buy a home previously and was great. Rich was great this time around as well. He goes above and Beyond to help the process and answer questions. I would and do highly recommend him. Connie White, Rowley
"We heard very good things about Rich that he is very good at knowing properties and does a through research before suggesting it to us. All good things we heard we actually got to experience so our process went very smoothly. Rich has a good knowledge about the properties and you notice it the first time you talk to him. He did an excellent job for us and our first home purchase was effortless. He uses all new technologies to communicate and work through the process and listens to all your [...]
We had a great experience working with Rich. We looked at places for over a year and he handled our 10+ offers until we finally found a winner. Rich has lots of knowledge and experience, which was invaluable for us as new homeowners. He was honest and we trusted his opinions. I highly recommend him, especially to other people new to the process.........Emily M, Malden